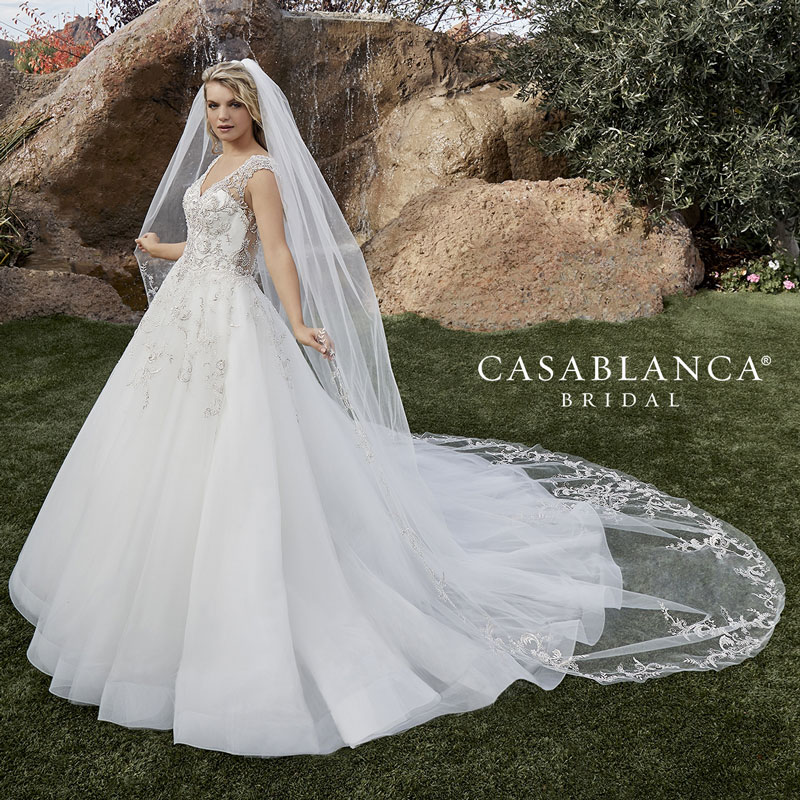 A trunk show is a great way to see the very newest dresses before they are available in stores. Like a sneak preview! You can try them on and even order your perfect dream dress during this 3-day event. Come check out these gorgeous gowns while they are here, March 19-21.
Luxurious, dazzling, and custom-made just for you!
Casablanca Bridal understands how important it is for you to find the perfect bridal gown for your wedding day. Every beautiful Casablanca gown is unique, from the intricate hand-beaded designs & exquisite laces, to the individual fit and special touches to make your dream wedding dress uniquely yours.
Here are some of the newest amazing Casablanca Bridal wedding dresses we already carry in our store:
Make sure to check out the fabulous gowns we carry by all our amazing designers!
Ready to shop? Just call or email to schedule your appointment with one of our bridal stylists.
Subscribe to our email list and be the first to find out about our exclusive trunk shows and popular sample sales!