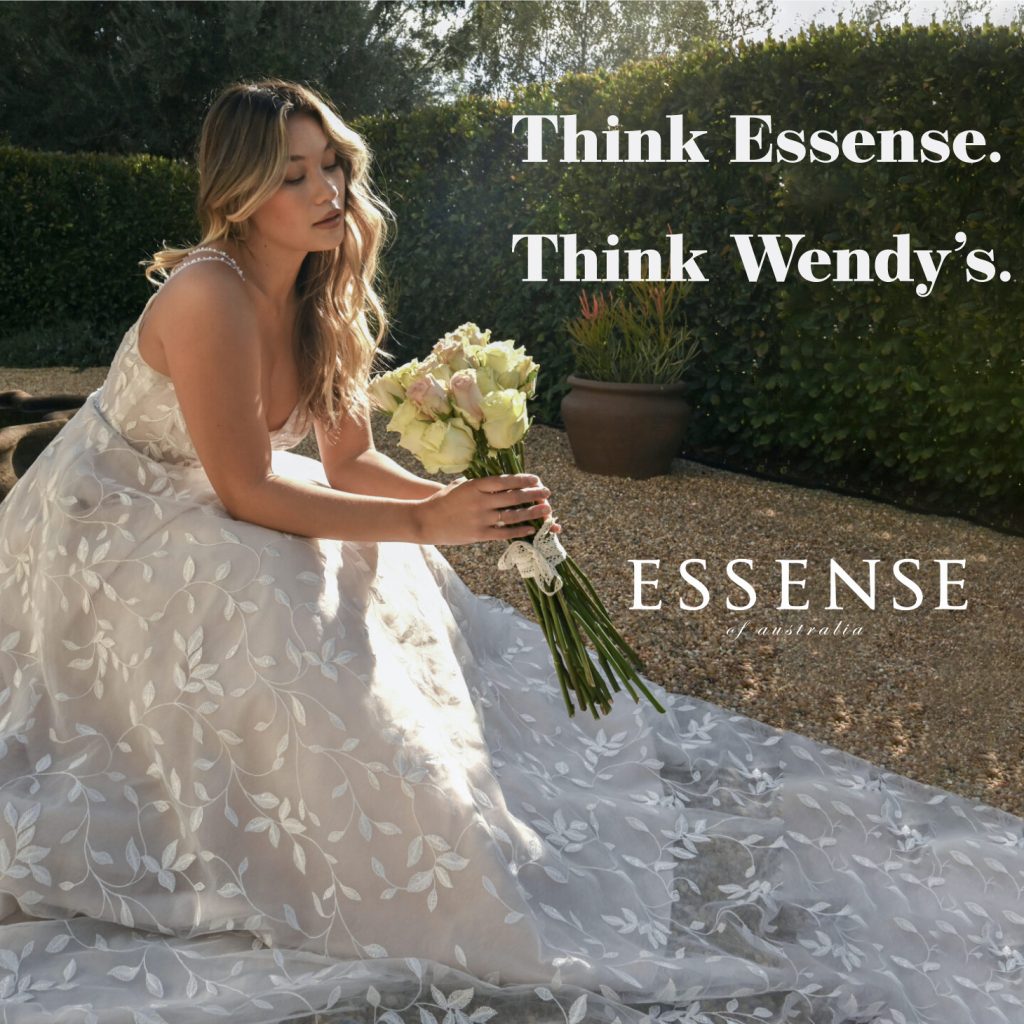 Award-Winning. Incomparable. Unmatched.
It'll be love at first sight when you discover the stunning collection of wedding dresses by Essense of Australia, which puts a modern spin on bohemian style. With designs that cater to every bride and her unique bridal style, you'll find everything from wedding dresses with sleeves and sexy backless gowns, to classic lace dresses and plus-size styles.
We have too many styles to put them all on our website, but you can browse through dozens of styles here, then call or email to book your appointment with one of our bridal stylists!

Wedding Dresses by
Essense of Australia
Essense of Australia's award-winning designer wedding dresses combine superb fit with couture finishing to bring an attention to detail unmatched in the world of designer wedding dresses. With a style influenced by the fashion houses of Europe and the fashion center of New York; each Essense of Australia gown is meticulously designed to give you the designer wedding dress of your dreams.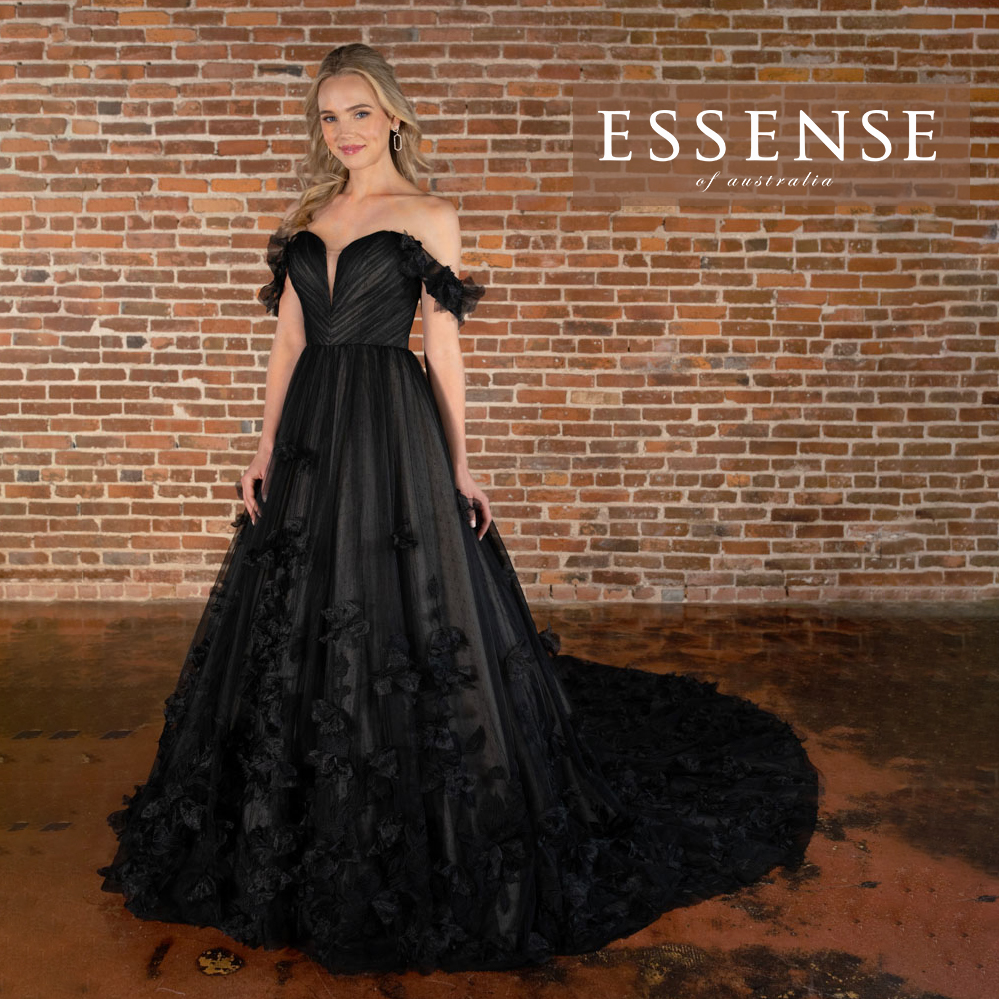 Timeless, effortless and utterly romantic—the beauty found among the natural grandeur of Western Australia is the same that shines from within every Essense bride. Each new collection brings designs which both complement her natural radiance and reflect her personal style—making her feel as if she's fallen in love all over again!
These are just some of the gorgeous Essense gowns we carry in our store.
Book your appointment to come in and see them all!
Experience the latest collection of wedding dresses by Essense of Australia, offering all-new gowns that dare to be completely, utterly and fearlessly you. With fresh textures, unexpected sheerness and boundless silhouettes that dance with energy and movement—these designs were made to catch your eye, capture your heart and come to life as you step into your life's newest adventure.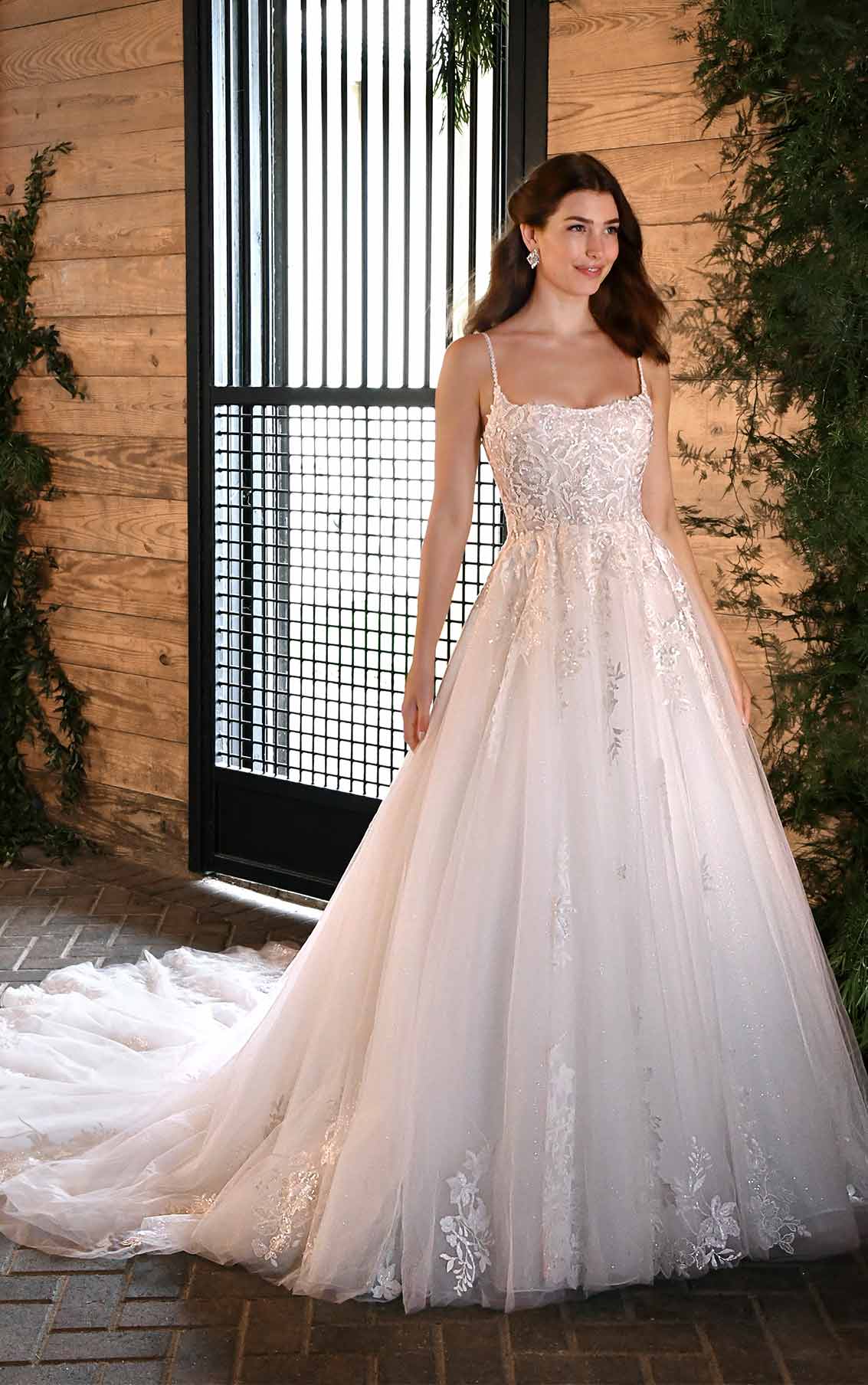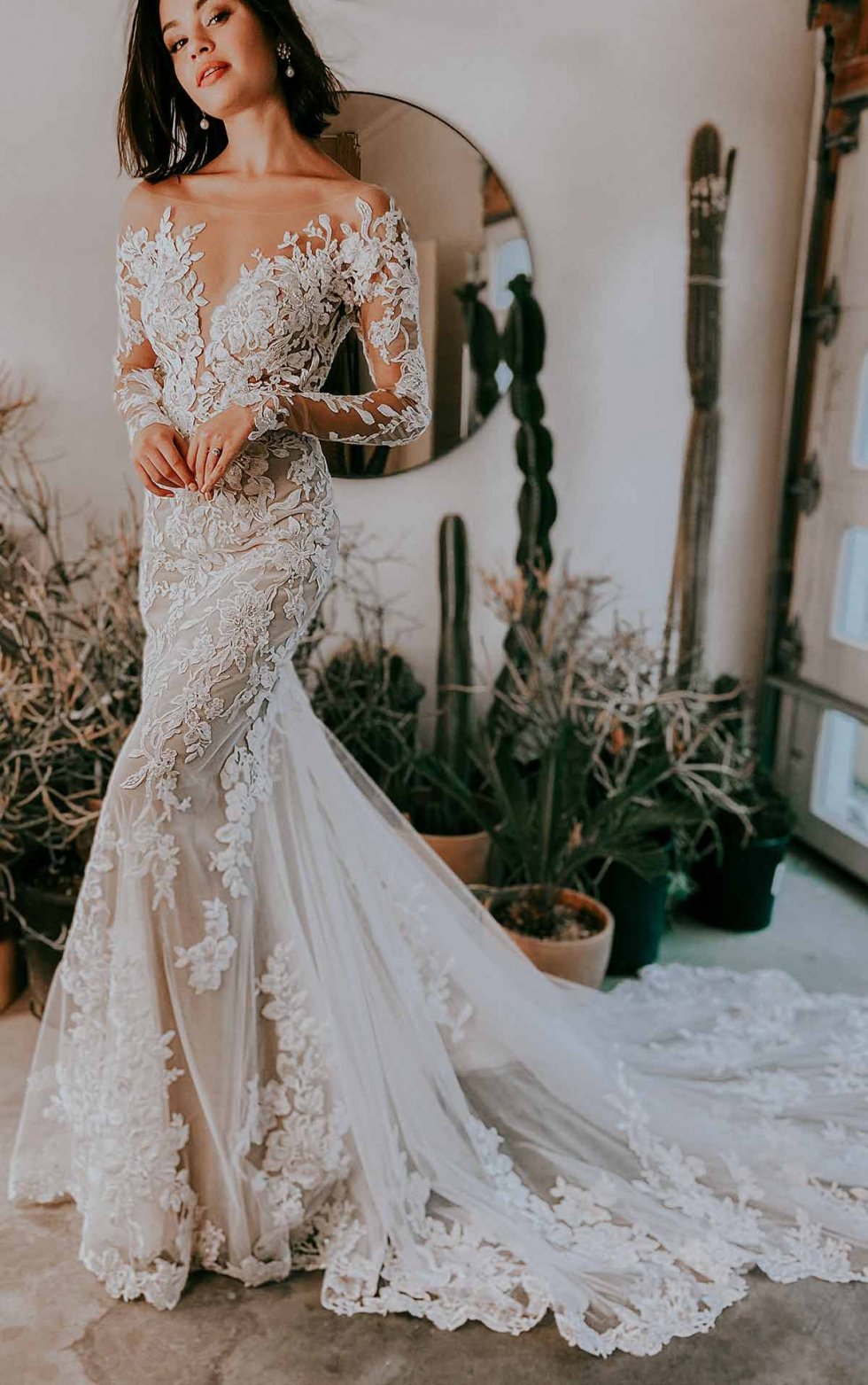 Check out more stunning wedding dresses from our other designers:
Ready to shop? Just call or email to schedule your appointment with one of our bridal stylists.
Subscribe to our email list and be the first to find out about our exclusive trunk shows and popular sample sales!