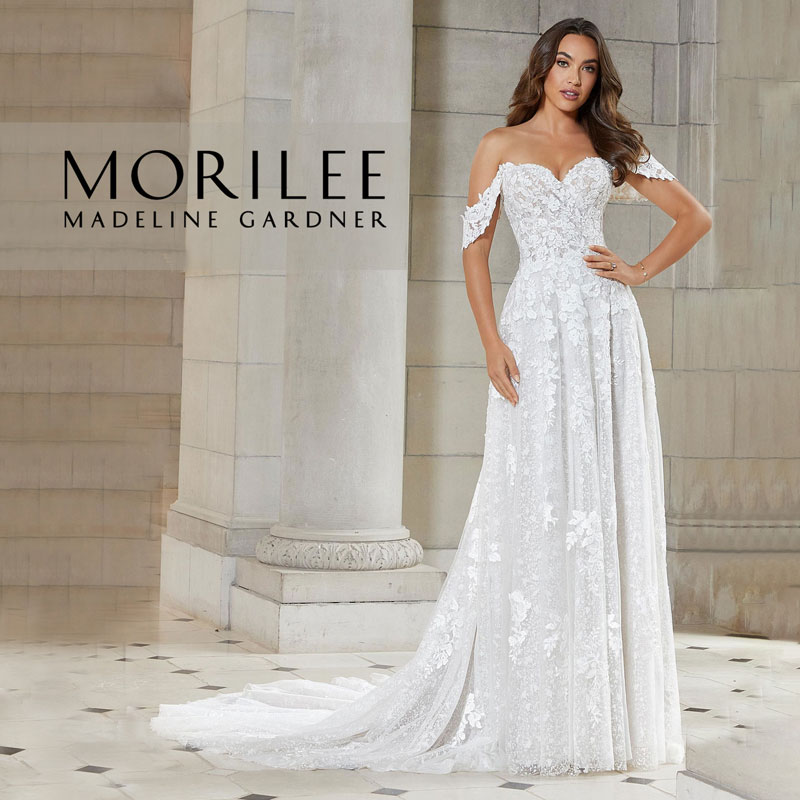 For one weekend in December we will have Morilee's newest amazing gowns in our store for you to preview and try on. Order your dream dress during this trunk show event, before this new collection is available in stores!
Wedding Dresses from Morilee by Madeline Gardner
Because you are a complex person with sophisticated tastes, Morilee constantly searches the world for the richest, most contemporary fabrics, textures and styles to bring you the dress of your dreams.

Come find your dream dress. Book your appointment today!

When you ogle its luscious silhouette, slowly smile at its accents, run your fingers across its intricate beading and lacework, and see your beautiful self in it, you'll know it's exactly the dress you've been looking for!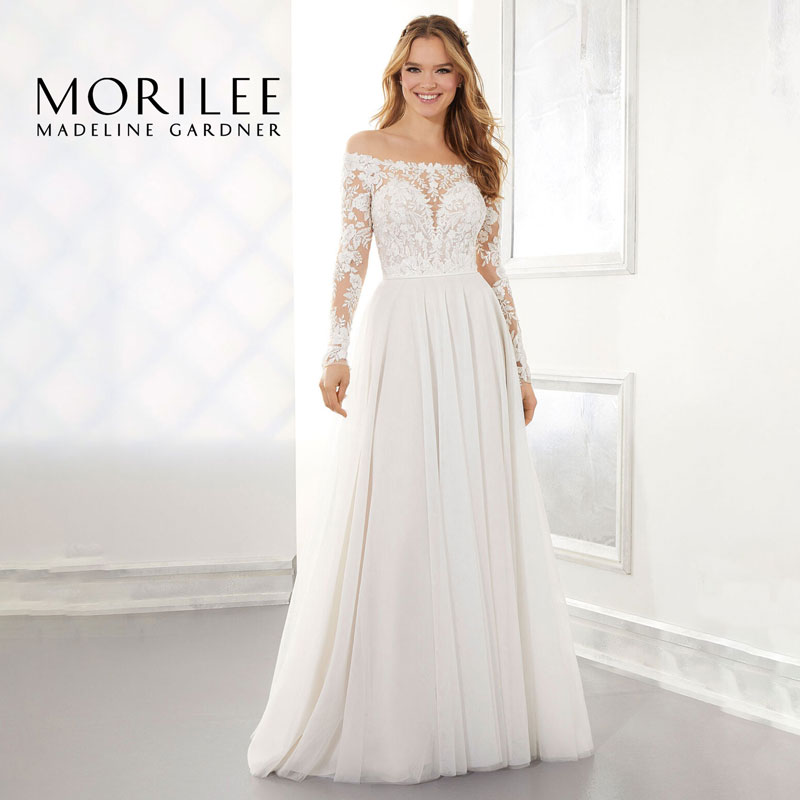 Here are just a few of the beautiful Morilee gowns we already carry in our store:
Madeline Gardner's incredible visionary taste brings you a variety of wedding dresses you will be gushing over!
From the quality of the high-end fabrics, to the intricate beading and delicate lacework, to the beautiful silhouettes, each and every Morilee wedding dress has been made to bridal perfection.
Get lost in a swirl of sparkles and lush romantic fabrics from Morilee by Madeline Gardner. Bring your bridal gown visions to life and let your imagination run wild with each delicate detail and soft billowy silhouette designed just for you!
Falling in love is magical. Falling in love with your wedding dress should be, too. Let us add that extra pinch of fairy dust to your perfect wedding day.
Check out more stunning wedding dresses from our other designers:
Ready to shop? Just call or email to schedule your appointment with one of our bridal stylists. We can't wait to help you find your dream wedding dress!
Subscribe to our email list and be the first to find out about our exclusive trunk shows and popular sample sales!