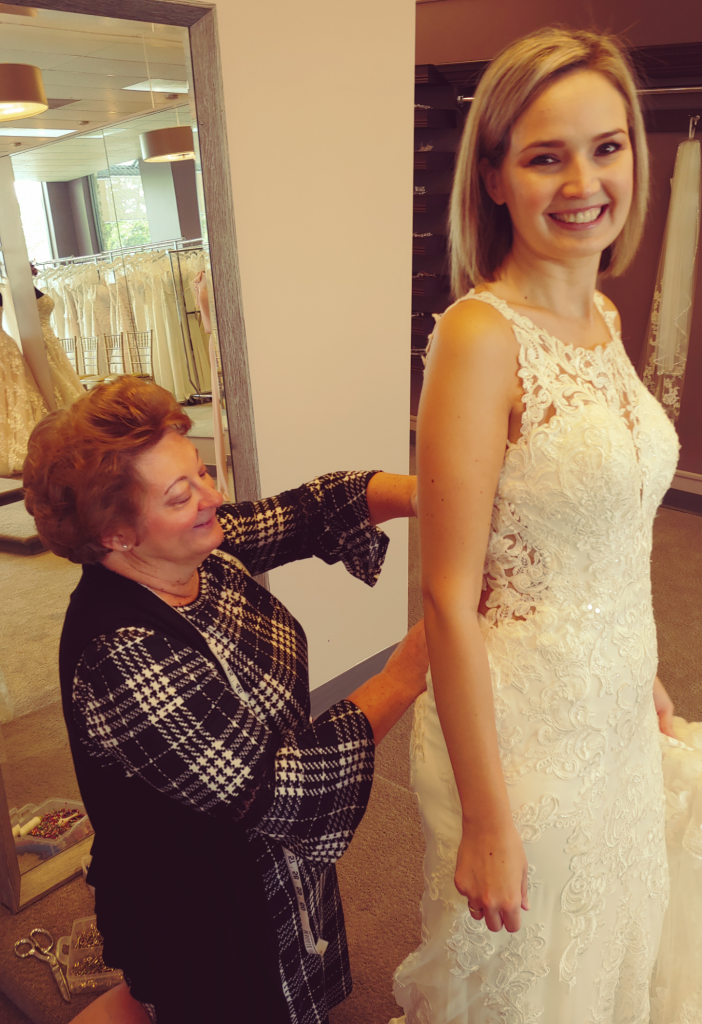 Alterations: The Secret Ingredient For A Perfect Fit
Wendy's Bridal Cincinnati is the only bridal shop in the area offering an on-site alterations department with expert fitters trained specifically for bridal attire.
Most gowns require some customization once they arrive from the designer. Wearing the right undergarments and shoes at the time of your fitting with our seamstress will ensure your gown looks custom-made for you once your alterations are complete. Give as much importance to your wedding dress alterations as you gave to purchasing it. We suggest you allow 8 – 10 weeks for bridal gown alterations and 6 – 8 weeks for bridesmaids dresses.
Professional pressers finish your gown with pristine attention to each layer and detail on your dress. This is a final step in preparation for your special day. Your gown will be presented to you upon pick-up with easy instructions on how to transport, unpin, and keep your dress fresh and ready for your walk down the aisle!
Just call or email us to make your dress fit like a dream!
513-761-7750 (ext 6)
Ready to shop? Just call or email to schedule your appointment with one of our bridal stylists. We can't wait to help you find your dream wedding dress!
Subscribe to our email list and be the first to find out about our exclusive trunk shows and popular sample sales!