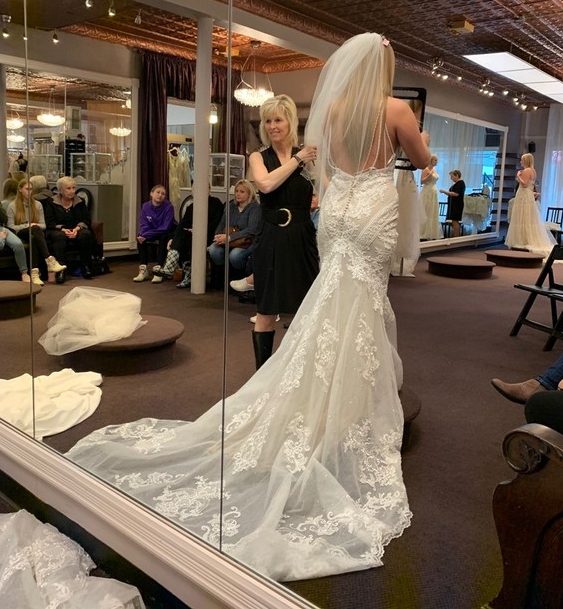 How To Find Your Dream Wedding Dress
How does a bride find her dream wedding dress? Your wedding day is so important, and you are bound to have questions! Here is some information to help you know more about what to expect during your bridal appointment. Please don't hesitate to contact us for more information.
Before Your Arrive For Your Bridal Appointment
You can expect to be in the store for an hour and a half. In that time, you will shop our gowns, try them on, and possibly purchase one.
Take this time before your appointment to determine your budget. This information will be helpful for you and your stylist.
Carefully choose your most trusted family members and/or friends to accompany you.
Too many people can often be overwhelming, but feel free to bring the people you need to make this big decision. We can comfortably accommodate 3-4 seats per bride.
We recommend not bringing children under the age of 10.
We have found that they generally don't understand this important process, and we want to make sure your experience in our bridal salon is stress-free! If you decide to bring children, we do ask that they are supervised at all times, and remain seated, for their own and others'
safety while you are trying on gowns.
If you'd like to bring a pair of shoes that are the approximate height that you will wear on your wedding day, this can be helpful, but is not required.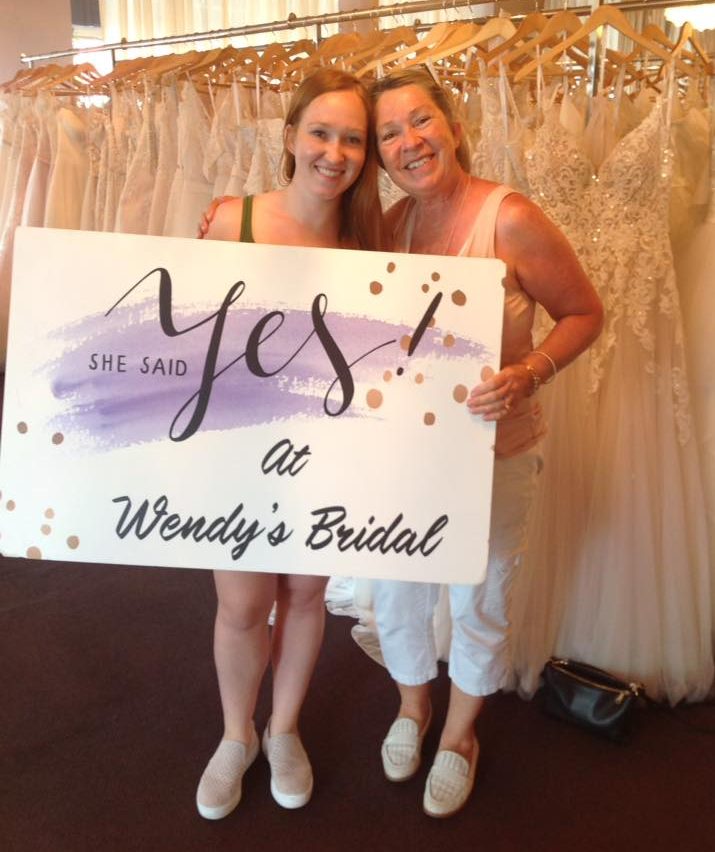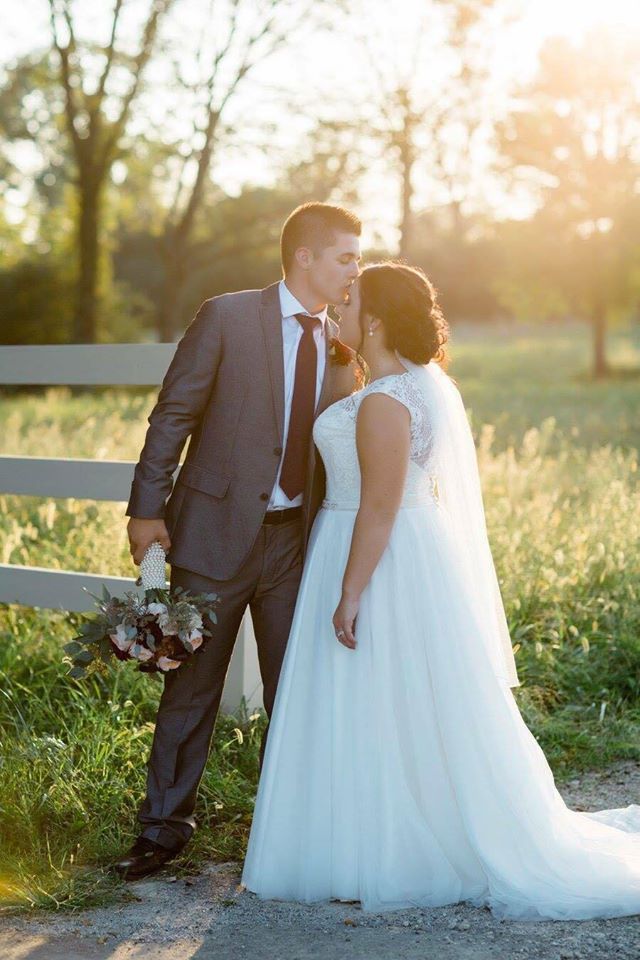 During Your Bridal Appointment
Please arrive on time. That way, you can utilize your appointment time in a relaxed, productive manner.
We ask that all beverages other than bottled water remain outside of the store. We have discovered that white bridal gowns and colored beverages don't mix well!
When you arrive, you'll fill out an information card for your bridal stylist. You'll then receive a tour of our bridal gowns and you'll choose 3-5 gowns to try on. If you're not sure what you want, don't worry! All our bridal stylists are experts. Your stylist will ask you a few questions to get an idea of your style. Then she'll make suggestions that reflect your personal style as well as flatter your figure. We have such a large selection of designer bridal gowns, you are sure to say yes to your perfect wedding dress!
You're probably wondering about our bridal gown pricing. We have a selection of sample gowns priced at $799 and up. These are gowns that you can take home with you that day. Our special-order gowns' average price point is between
$1200 -$1800, and go up to $2500.
Sizes: No worries! We carry wedding dresses to fit every shape and every size, including plus size.
If you have any other questions about your appointment, don't hesistate to call or email us. We can't wait to get to know you, and help you find your perfect dream dress!7